History tells that our beloved local forests here in the Upper Peninsula have been a rich source of commercial timber dating back to the 1860's. Fast forward 150 years and gone are the days of total forest devastation. Today's modern logging methods and forest management practices have ensured that our UP forests are healthy and vibrant. They provide residents and visitors alike with recreation opportunities, abundant wildlife, natural beauty, and plenty of timber to meet our needs and fuel our homes.
As residents of the Northwoods, many of us grew up with the annual tradition of having to spend several days a year helping dad cut enough wood to last the winter through. Just as modern logging techniques have improved the way we manage forests, modern wood drying techniques that involve the use of a kiln have improved the way that we acquire and consume firewood.
The Stone Hearth Firewood process begins right here in our local forests. We start by procuring select mixed hardwood. The wood is then placed in our kiln and dried at a temperature of around 200º F until it reaches the approved moisture content of between 10-15%. Once it is dry, it's ready to burn immediately. We'll conveniently deliver your order right to your home.
From the forests to your fireplace, our process is designed to ensure you have high-quality, kiln dried firewood that's stacked and ready when you need it - all year round.
The Benefits of Kiln Dried Firewood
The benefits of our Premium USDA Certified Kiln-Dried wood are many. It lights faster, burns hotter, and burns cleaner. But the benefits don't end there. It's also lighter and easier to carry or transport. Plus, it's bug, mold, and disease-free; so it's ideal for storing indoors. Read why kiln dried firewood is the choice of discriminating homeowners all over the Upper Peninsula.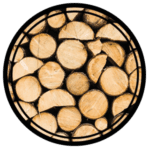 LOW MOISTURE CONTENT
Your firewood moisture content should be - at a minimum - below 20% before you attempt to burn it. With seasoned firewood, it typically takes around 12 months to reach that point, and many factors can affect this time frame. When you choose Stone Hearth kiln dried wood, you can rest assured that your firewood comes with the lowest moisture content possible.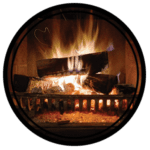 ENERGY EFFICIENT
Because of the extraordinarily low moisture content, your Stone Hearth kiln dried wood will light instantly. This is just one advantage of many when you use kiln dried wood. Once ignited, this wood will burn 35-45% hotter than standard air-dried firewood. This makes it ideal for fireplaces, saunas, and home heating. Once you try it, you'll be amazed!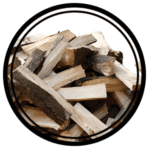 CLEAN WOOD
Traditionally seasoned firewood typically carries insects, fungus, or molds. Due to the heated drying process, Stone Hearth Premium Kiln Dried Firewood comes bug, mold, and disease-free - guaranteed. Also, kiln-dried wood contains less bark, dirt, and debris than traditionally seasoned firewood. So not only is it cleaner to burn, it's cleaner to transport and store. This means you can store it in your home – worry free! Because we care about preserving our nation's forests and making your life more convenient, we've taken this a step further by getting our kiln dried firewood USDA Certified. This means it's safe to take on your next camping trip, whether it's near home or across state borders.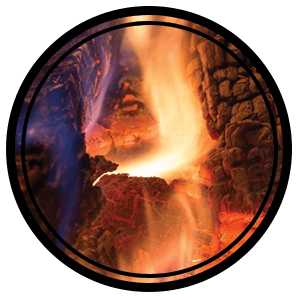 BURNS CLEAN
Kiln dried firewood from Stone Hearth means you'll have much less smoke, fewer creosote chemicals, and less tar buildup in your chimney. Over the long run, this means less home maintenance. You can breathe easy knowing you're burning the cleaner choice with Stone Hearth kiln dried firewood.

Why should you choose USDA Certified Kiln Dried Firewood from Stonehearth?
Because our premium firewood will light faster, burn hotter, and burn cleaner every time. Guaranteed!
Ready to find out more?
Are you wondering if kiln dried firewood from Stone Hearth would benefit you? Contact us today! We can answer all of your questions and are always here to help.