We deliver our premium firewood products to the residents and businesses of Marquette County and the surrounding areas. Our quick turn-around time ensures that you'll have the firewood you need when and where you need it. We offer standard and extended area delivery, our friendly staff will deliver your wood in the area you designate. Plus, we clean up after ourselves and respect your property at all times. Now that's service!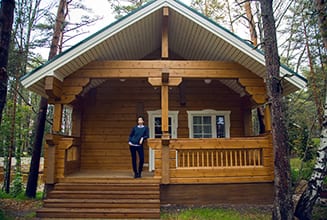 Firewood Delivery Service
Our standard delivery service encompasses the Marquette County area. Our quick turn-around time ensures that you will have your firewood delivered to you in a timely manner. When you place your order, be sure to include any special considerations including where we should leave it, any property or driveway considerations we need to make, or pets or animals we need to be aware of.
Standard Delivery Fee - $3.00 per mile with minimum delivery charge $40.00
For updated availability of products and delivery schedule - Contact us for more info.
Arnold
Big Bay
Champion
Gwinn
Ishpeming
Little Lake
Marquette
Michigamme
Negaunee
Palmer
Republic
Skandia
If you live outside of Marquette County you may be eligible for our extended area delivery service. Please contact us to learn more today!

Why should you choose USDA Certified Kiln Dried Firewood from Stonehearth?
Because our premium firewood will light faster, burn hotter, and burn cleaner every time. Guaranteed!
Ready to find out more?
Are you wondering if kiln dried firewood from Stone Hearth would benefit you? Contact us today! We can answer all of your questions and are always here to help.