OUR CUSTOMERS
SAY IT BEST

Theresa S.  - 
Mike was extremely professional and punctual. He went the extra mile and was very courteous throughout the entire process of delivering firewood to my home. I can say with 100 percent certainty - I will be a return customer to this business. A+++
Jeremy L.  - 
Excellent business. Wood came on time and exactly as ordered. Highly recommended. Will order again. Thanks for the firewood.

Our Company
Logging - and the traditions that go with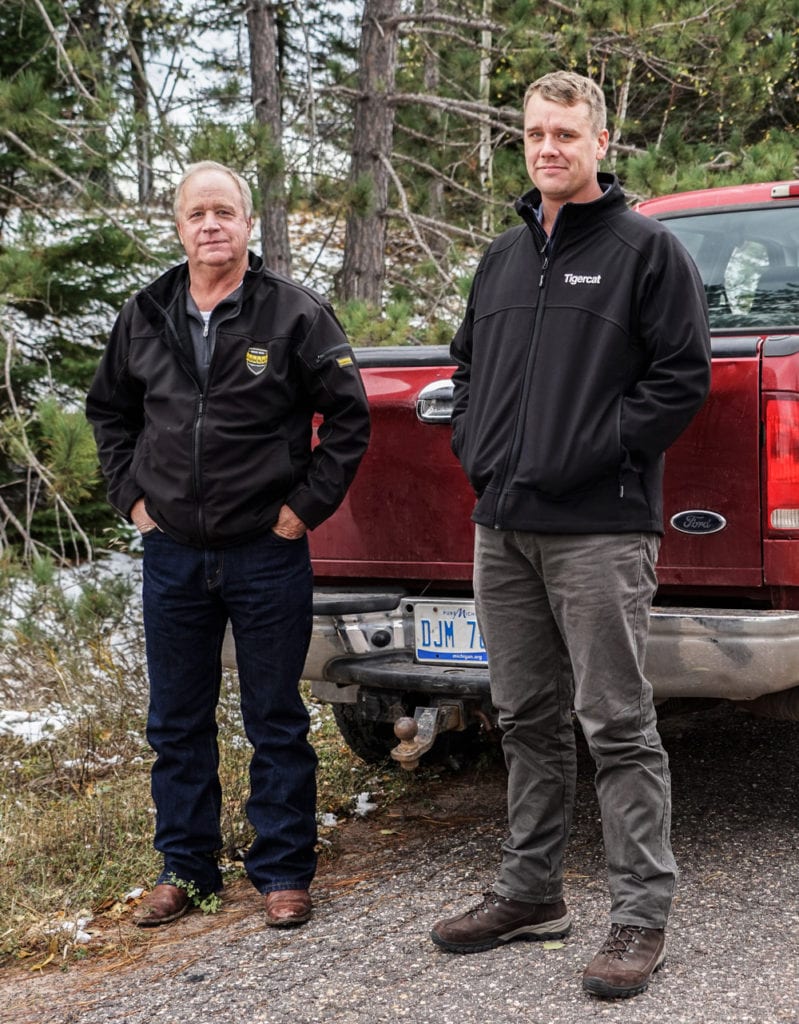 it - are a part of the history and culture of the Upper Peninsula of Michigan. For over a century and a half, hard-working local families have been making their living in this industry. The founders of Stone Hearth Firewood are no exception. Company Cofounder Mark Honkala has been involved in the logging industry since 1979. His son Mike joined him in later years, and together they've grown and expanded their business from logging operations by adding the UP's only cut-and-delivered, kiln dried firewood service.
Many residents of the Upper Peninsula are proud of their UP heritage. They enjoy everything this area has to offer – hunting, fishing, endless summer and winter sports, vast trail networks, pristine lakes and rivers, and miles of untouched wilderness. Mark and Mike are no exception to this rule. As avid outdoorsmen who also make their living in the logging industry, they are in a unique position. They are tasked with using the best our beautiful UP has to offer while preserving it for future generations to enjoy.
That's why Mark and Mike have been active in sustainable forest management practices since day one and are Certified Master Loggers. Their entire crew has attended official SFI® (Sustainable Forestry Initiative®) training, and continues to do so on a regular basis. It's this commitment to our community and the land they love that keeps the company at the forefront of the industry.
As experts in the logging industry, Stone Hearth Firewood is the logical choice to provide U.P. residents with the highest-quality premium firewood on the market - delivered right to your door.
Whether you need several cords of traditionally seasoned wood each season, or you want to try a load of Premium USDA Certified Kiln Dried Firewood to heat your sauna, Stone Hearth has you covered. The prompt delivery service will provide you with as much fuel as you need, when you need it.

Why should you choose USDA Certified Kiln Dried Firewood from Stonehearth?
Because our premium firewood will light faster, burn hotter, and burn cleaner every time. Guaranteed!
Ready to find out more?
Are you wondering if kiln dried firewood from Stone Hearth would benefit you? Contact us today! We can answer all of your questions and are always here to help.