Here in the blustery Northwoods of the Upper Peninsula, it's sure been a winter to remember. I'm talking about those polar vortex temperatures followed by a massive snowstorm followed by an ice storm followed by a snowstorm and another enormous snow storm, etc..
You've probably spent a large part of this winter warming up or staying cozy by the fire. While most of you know that a fire in the fireplace can cause some indoor air pollution, did you know that using the wrong kind of firewood can be a health hazard to you and your family?
Now some of you are probably thinking; What's a little bit of smoke when there's a record-breaking storm raging outside? The truth is, smoke from wet or bad firewood can create air pollution and cause serious health problems including:
Asthma
Emphysema
Bronchitis
Damage to Lung Tissue
Respiratory Ailments
Worst of all, these respiratory symptoms are likely to be more pronounced in children under five years of age.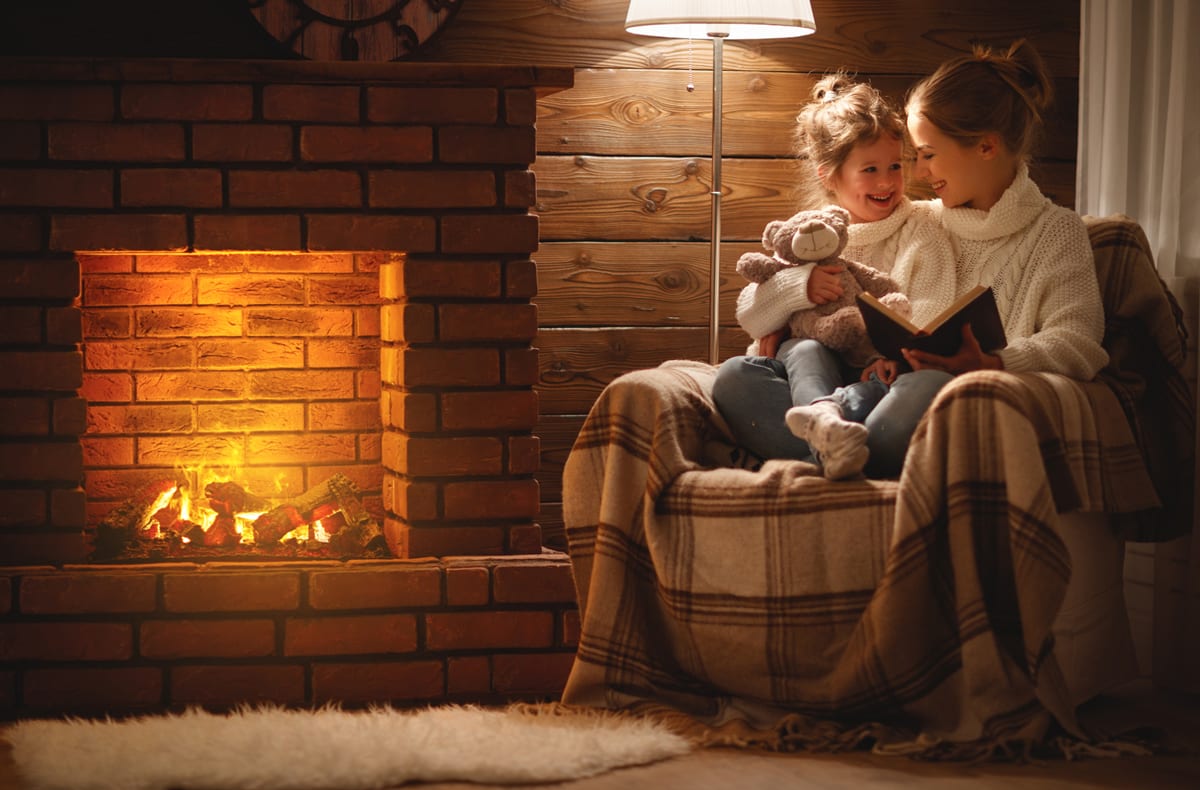 So how can you minimize indoor smoke pollution in your home? If you make the following changes, you'll decrease emissions, reduce your heating costs, and most importantly – protect your family from the harmful effects of indoor air pollution.
Only burn kiln dried firewood. This firewood is the cleanest, driest fuel that gives off the least amount of smoke. Here at Stone Hearth Firewood, we decided to take this a step further. Our kiln dried firewood is USDA certified to be bug, mold, and disease free.
Burn only hardwood, which is denser, burns slower and more evenly, and produces less smoke. Hardwood also burns hotter than softwood. Plus, you'll burn through a cord of softwood twice as fast as a cord of hardwood.
Never burn pressure-treated wood, particleboard, or plywood, because they contain toxins like formaldehyde and arsenic.
Never burn garbage, plastic, or charcoal in your fireplace. These materials are toxic and can cause problems with your flue.
Avoid smoldering fires by keeping the airflow consistent. People often think they should keep the fire smoldering through the night, but when you do this you just get a very inefficient fire that's likely to increase the air pollution in your home.
Have a chimney sweep or other professional inspect and clean your fireplace and chimney at least once a year. The more creosote buildup you have in your chimney, the higher the risk of a chimney fire, so it's best to make sure this gets cleaned out regularly. Need help locating a certified chimney sweep? Contact the Chimney Safety Institute of America or the National Chimney Sweep Guild.
While we're passionate about keeping homes cozy all across the Upper Peninsula, we're also passionate about your health and safety. For this reason, Stone Hearth's kiln dried firewood is USDA certified to be bug, mold, and disease-free. If you live in the Upper Peninsula of Michigan, buy the best kiln dried firewood available from us. Call us directly at 906-250-1389, or click here to order today.