Winter sure can be tough up here in the Upper Peninsula of Michigan. Long winter grey skies, cold winds, and piles of white snow everywhere can have a person stuck inside for months at a time. If you are dreading the rest of winter, then look no further. Here are five ways to stay warm and beat cabin fever while having fun right at home!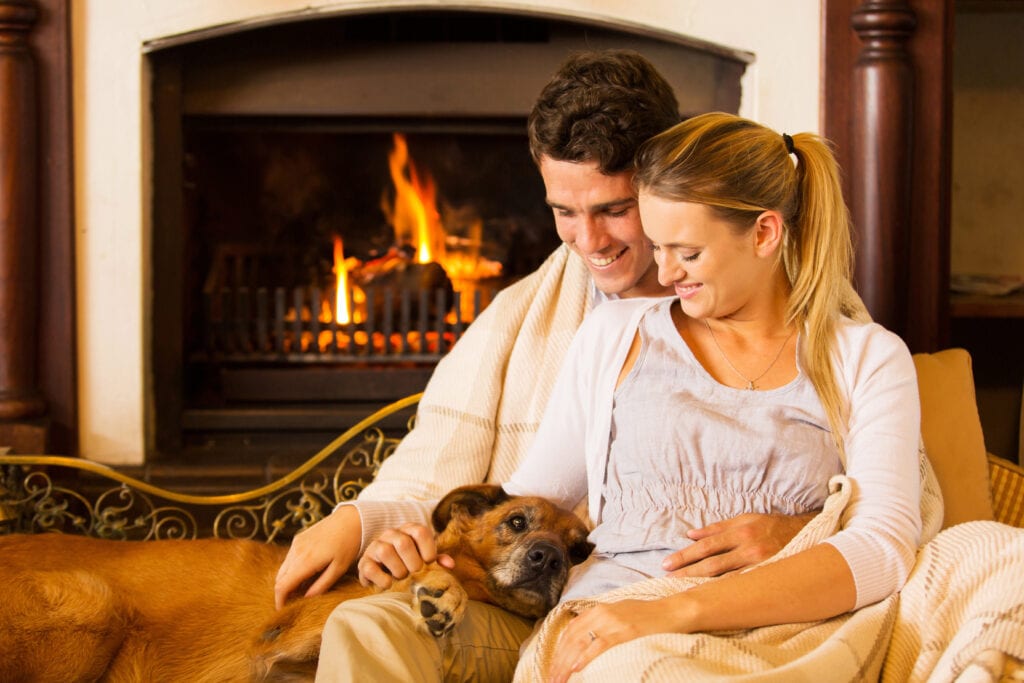 Pull Out the Board Games
Put your electronics away and spend some time playing some good old-fashioned board games together! Playing games by the fire is one of the best ways to stay warm on a chilly winter night. It's a great way to give your brain a bit of a workout while you forget completely about the sheets of blustery white outside.
Gather Around the Fire
Grab a hot drink and some blankets, and relax next to the fire. Watch those flames dance and crackle. The camaraderie and good conversations that happen when you're gathered around a fire can't be beat!
Cook s'mores over the fireplace
We typically think of s'mores as only something we do around the fire outside on a summer evening or camping. But if you have a fireplace or a wood stove, then grab the marshmallows, graham crackers, and chocolate, and enjoy a taste of summer while cozied up in your home. Create lasting memories by telling stories as you enjoy your s'mores around the fire.
Make a Fort
If you have kids, you know the realities of cabin fever better than most. Banish monotony and spend time reconnecting with your children by building a fort. Pro Tip: Create the fort where you can see the fire. That way once it is built, you and your sidekicks can sit back and relax in the fort while enjoying a crackling fire at the same time.
BAKE YOUR FAVORITE DESSERT OR TREAT
If you enjoy baking, pull out the mixing bowls and make one of your favorite desserts. Once done, of course, you'll want to throw a log or two on the fire, sit down next to it, and enjoy the fruits of your labor with a cup of fresh coffee.
Before you try one of these five ways to stay warm and beat cabin fever this winter, make sure you're stocked up on firewood! Contact us to order today.